All Firstlink pads for car, LCV and Heavy goods vehicles are fully approved to meet the ECE R90 regulation. You can buy with confidence knowing that Firstlink pads perform as well and safely as the OE.
All Firstlink pads have ECE R90 approval. The E-mark is clearly displayed on the pads and packaging in accordance with ECE R90 regulation. Our pads are often tested to levels often beyond R90 requirement for high temperature performance, wear and noise levels.
All Firstlink LCV pads fitted with anti-noise shims. For CV pads, Firstlink offer two high performance ECE R90 approved grades.
We offer two types of friction:
Firstlink Standard = premium grade suitable for most truck, coach and trailer applications. Our standard grade are attached to the steel wire mesh backing plate using a combination of fixing techniques to enhance pads retention in use. Wire mesh backing plate is used on the common OE application.
Firstlink HD = Heavy duty (premium plus grade) offering enhanced performance and longer life under more extreme operating conditions such as earth moving tippers, high frequency stop and high load inter-city buses.
Our HD pad's backing plate has hundreds of small hooks on the plate that creates a mechanical bond, locking the frication to the backing plate. Hence it not only increases the shear strength but also decreases the incident of unwanted noise. The reason being that under-layer breaks down quite rapidly during the braking cycle. This can cause edge lift, which can lead to noise, vibration, rust-jacking and eventual breakdown of the brake pad. Firstlink hooks backing plate improves retention and shear values no matter if there is under-layer or not and over all conditions.
| | | |
| --- | --- | --- |
| | Standard Premium grade | Premium plus (HD) grade |
| Approvals | ECE R90 Approved | ECE R90 Approved |
| Quality Comparable to | Don | Textar, Knorr Bremes |
| Operating temperature | All temperature | Longer life at all temperature |
| Abrasive bedding coating | Non | Strip |
| Retention System | Wired Mesh Sport welded to backplatge | Hundreds of small hooks from backplate |
| Pad kit | Fitting kits included as standard | Fitting kits included as standard |
| Wear Sensor | Optional | Optional |
| Applications | Truck & Trailer haulages, Coach | Earth moving tipper, inner city buses |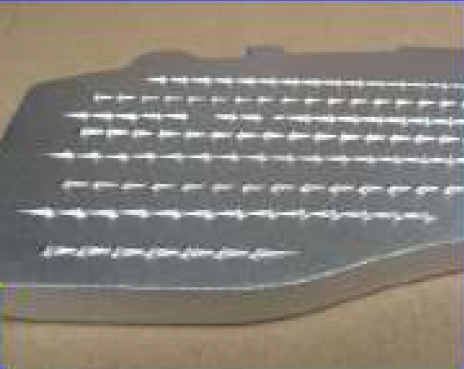 ---