FirstLink Technical Bulletin
Thursday 28th, Jul. 2016
Backplate Technology
Our new and improved range of brake pads are being continually developed. One of the latest stages of this process being the introduction of the enhanced backplate technology.

The reason for this development is to ensure the friction material is securely attached to the backplate using the hook technology as shown in the pictures below,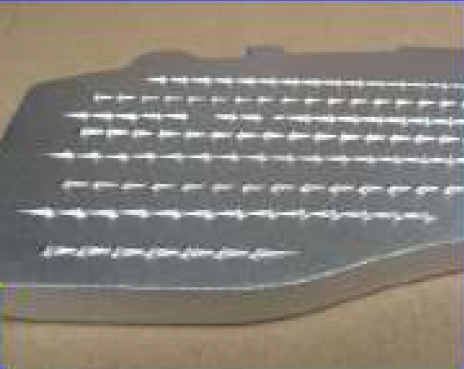 Rows of opposed hooks are machine rolled into the backplate to provide the best possible attachment for the friction material.

Brake Bedding In Strips
The second development is the "bedding in" strips. Their purpose is to improve the initial brake performance during the bedding in process.
New Box Design
To further improve the image of our product we have introduced the new
style box.